No Special Number?
All draw games carry a QUICK PICK option which is a random selection of numbers by the terminal.
The DNL Random Number Generator creates also a completely random set of numbers and/or letters for each game.
Where to Buy Island Wide
With the Agent Locator tool find around the Island, places where you can play our games.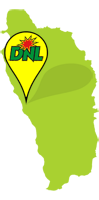 LATEST NEWS
Lottery Draws can be viewed on Instagram and YouTube
Please note that our draws cannot be viewed on Facebook at the moment. Draws are available for viewing on our Instagram and YouTube pages. Thank you for your understanding


Important Notice!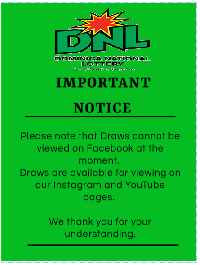 Dear Customers

Please see important notice regarding the viewing of Draws on our Facebook page.


Survey
https://www.surveymonkey.com/r/LM76WHF_DOM
Please share your thoughts with us by taking this 3- minutes survey.


Super6
BIG! BIG! BIG! winnings Super6 jackpot of $240,000.00 was won Dominica...


Super6
YOU play, THEY play so go out and play with Dominica National Lottery TODAY!!!
$200,000.00


POWERBALL
Easy JAZZ weekend with POWER BALL WIN IT ALL, $14,500.00, today!!!


Super6
Go out and play super6 $200,000. is still a great pay day....


Super 6 Jackpot id $620,000
Don't Forget to purchase your Super 6 tickets before 11:45 am today. The Jackpot is $620,000. Oh the Possibilities... Don't be left out!

Also check out our new Scratch game Joker's Wild. You could win up to $25,000.

Dominica National Lottery. Everything Is Possible


Super6
The Super 6 Jackpot is now $620,000.
Draw closes at 11:45 on Friday 21st April 2023.
Get your tickets TODAY!!!!!!!!