No Special Number?
All draw games carry a QUICK PICK option which is a random selection of numbers by the terminal.
The DNL Random Number Generator creates also a completely random set of numbers and/or letters for each game.
Where to Buy Island Wide
With the Agent Locator tool find around the Island, places where you can play our games.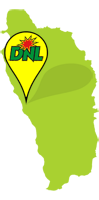 LATEST NEWS
Pick2 sales began today January 15th 2021
Pick2 is an exciting two-digit game that affords players a quick and easy opportunity to win. Add Multi-X to your Pick2 ticket for a chance of winning 2 times, 3 times or 5 times your winnings on your Pick2 ticket. Remember your bet on Multi-X must be the same as your bet on Pick2.


How To Play

1. Choose a two-digit number from 0-0 to 9-9

2. Select the amount you want to bet

3. Choose the play method from the three options: Inline, Mix, Backup


It's that easy!!!


Pick2 with Multi-X is available for play on all three draws, morning, midday and evening, Mondays through Saturdays.